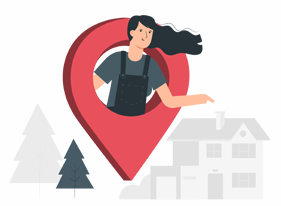 Purchase a home home
Is now a good time to refinance your loan?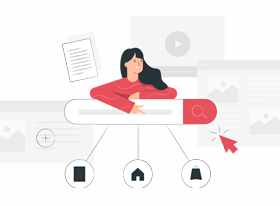 We're here to help you every step of the way
GETTING A HOME LOAN
SHOULDN'T BE HARD
SEE HOW

SIMPLE IT IS

The Loanzify App guides you through your mortgage financing and connects you directly to your loan officer and realtor.
MORTGAGE PAYMENT CALCULATOR
Calculate how much your monthly mortgage payment could be.
* Results are hypothetical and may not be accurate. This is not a commitment to lend nor a preapproval. Consult a financial professional for full details.
More Mortgage Options More Happy HOMEOWNERS
Welcome to our website.
Here at VA Choice Home Mortgage - We know that each customer has specific needs, so we strive to meet those specific needs with a wide array of products, investment tools, mortgages and best of all quality service, individual attention and the BEST RATES AVAILABLE!

Today's technology is providing a more productive environment to work in. For example, through our website you can submit a complete online, secure loan application or pre-qualify for a home loan. You may also evaluate your different financing options by using our interactive calculators and going over various mortgage scenarios.
What our clients say about us!
David had the best rates when shopping around for a VA loan! He was very responsive and made the process as seamless as possible. Definitely worth giving him a call if you're looking for a low interest rates!
You can tell based on the first conversation with David Hinds that he is incredibly knowledgeable. All concerns and questions throughout the process were acknowledged and take care of immediately. He was able to offer me the lowest rate, close ahead of schedule and get me into my first home! Will definitely be recommending to friends and family for their mortgage needs.
I have worked with David Hinds for over 10 years and he's a rock star! He is great at communicating with the buyer and agent which makes the process seamless, no guessing, no surprised, and we have never not closed on time. Thank you David.
This is the second time I have bought a house with David Hinds and it has been the easiest, best experience I could have hoped for. He made the process easy and secure, answered every question I had, and worked quickly to get me into my home. All in all, he made a really stressful decision easy and comfortable for me and I could not be more grateful.
We could not ask for a better broker than David Hinds when it came to purchasing our first home! He was great when we decided to refinance too, locking in low interest rates! He made the entire process very easy for us. We are grateful for his services.
We worked with David for our last two mortgages and his service is outstanding! We have referred some friends to him and we got the same feedback about how helpful and professional David performed. I feel 5 stars are not enough for this review, but that's as many stars I can rate this review!
Wendy with VA Choice Home Mortgage is an amazing person to with with! Not only is she a wealth of knowledge, but she cares about the people she works with and will work tirelessly to get the best deal for her clients. Buying a home can be overwhelming and scary, but Wendy educated me on exactly what to expect and I was able to lean on her at every turn. 5 stars to Wendy all day long! I recommend her to anyone buying a house - she's truly top shelf.
I had the pleasure of partnering with Wendy Froehlich on an open house in Virginia Beach recently. Because the sellers didn't want a lockbox, we held the home open for 10 hours over the course of two days. Wendy suggested a neighborhood only open house and canvased the neighborhood with invitations before our open house event. She was a huge asset, helping to greet the 200+ guests we had through the home that weekend, as well as answering many questions. If you are looking for a knowledgeable mortgage broker who truly cares about her clients best interests, your only choice is Wendy Froehlich.
Wendy & Pamella are very knowledgeable, highly professional, and very supportive during the entire process of the loan preparation to the settlement. VA Choice Home Mortgage is top notch in customer service and support. They went far above to help me close in 25 days, with excellent service! I highly recommend Wendy to be the loan officer and VA Choice Home Mortgage. I will for sure get their excellent customer service when I need it any day.
So glad my realtor had me call VA Choice and David Hinds. Not only did we get a great rate, but we were able to close really fast. The whole process working with him and his team was very quick and easy, highly recommend them.
As first time home buyers we relied on David often during the process as this was our very first experience with a house mortgage. David was very quick to provide us with all the key information and very prompt in taking the necessary actions from his end throughout the process to make the process a smooth one and in securing the mortgage loan. David made sure that he kept updating us at each and every stage of the process which was key! He was quite flexible and was a keen listener as we had many first time questions to ask him. He was always helpful, reassuring and our experience working with him was a very pleasant one and we enjoyed it. Thanks to David the process was indeed smoother than we thought. David is friendly and reliable and very professional. Thank you David for your support!
I would like to thank David Hinds and Pamella Foster for their outstanding work and support. This was my first time buying a home and I had a lot of issues with my credit due to a bad divorce 2 years ago. When I contacted David 6 months prior to buying my house, he took the time to explain how the process would work. He also told me what I needed to do to fix my credit and raise my score. After October David got me approved with a VA loan. Pamella was his assistant and she made the process easy. I will recommend them to anyone because they go above and beyond. Thank you David and Pamella for the hard work. Thank you for making my dreams come through.
We just closed on our home using VA Choice Home Mortgage. David Hinds our loan officer deserves 10 *. David got us to closing on time in a short amount of time after we switched last minute from the builder's mortgage company. It was so much LESS stressful and he gave us a very low rate. We are happy and very pleased with how he was professional and informative along the way. I'm so blessed that my friend recommended David Hinds. Big thank you for your honesty.
Mr. Hinds and group were extremely responsive and answered my questions promptly. The process was simplified to include all necessary information without headaches especially for someone not tech savvy. The group maximized every minute to lock in the rate. Nice group to work with.
Wendy knows her business, is quick and explains everything needed to ensure a smooth closing. Always open for questions and quick to respond. Thank you!
EXTRAORDINARY!! The only word that describes Mr. David Hinds, VA Choice Mortgage! He worked a miracle with our refinance of one property and a VA loan on the other! It was an extremely complicated process that he made easy for us. In fact, some in his profession said it couldn't be done!! Mr Hinds proved them wrong! His professional expertise, business acumen, meticulous attention to detail and marvelous touch with people is truly a rarity these days! We have bought several homes in the past and I can unequivocally say that Mr. Hinds made this purchase the smoothest one ever! No caveats or qualifiers he has proven to me, first hand, that he is the best in the business …Period! So, I would tell anyone looking for a lender, reach out to Mr. David Hinds if you want the absolute best experience of your life! No one will serve you better!! I have proof!
Wendy was always available to answer questions and helped us get the best rate
Great communication and responsiveness. I truly admire the high level of professionalism that I experienced working with Wendy. She was always pleasant, supportive, and helpful. She made the process easy, and I would definitely recommend her to my friends and family.
Refinancing with Wendy was hassle-free and quick! Our realtors referred us to Wendy at VA Choice Home Mortgage because she had delivered great rates and service for several of their buyers. Not only were they right about the GREAT RATES, but we also loved Wendy's responsiveness... we would highly recommend Wendy and VA Choice Home Mortgage for all your mortgage needs.
Previous
Next